Welcome to Mook Quarter Horses!
Home of Future Go Lucky AQHA Superior Halter Champion Stallion #4081099.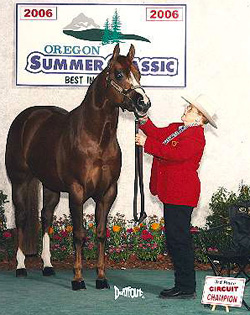 Gail Mann shows Future Go Lucky at the OQHA Summer Classic 2006.
Future Go Lucky Sales Information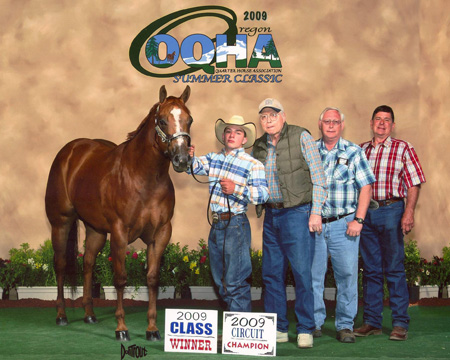 Markus Dodsworth, Harland, Darrel, and Mike Mann showing Millie, 2009 OQHA Summer Circuit Champion, June 2009.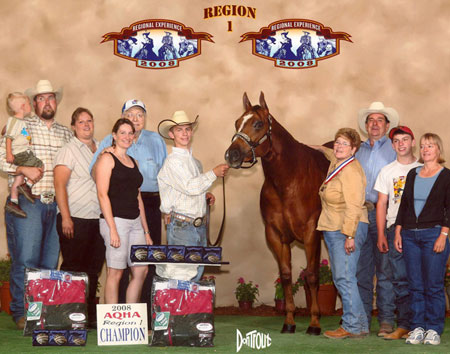 Harland, Katie, Millie and Mann Group. Great Show!! Winners of nine silver buckles, three WCH medallions and checks for $650.00.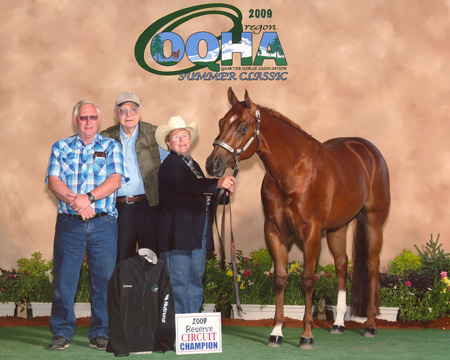 Darrel, Harland, and Gail Mann showing Foxy Copy, 2009 Reserve Circuit Champion, at OQHA Summer Circuit, June 2009.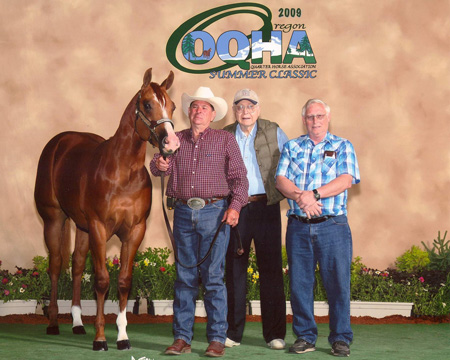 Mike Mann, Harland, and Darrel showing Skippin Securtee at OQHA Summer Circuit, June 2009.
Mook Ranch breeds three mares for March and April 2006 to Ima Tru Skip AQHA #2666411 World Champion Stallion in Sibley,Iowa. Click here to view the stallion record.
Click here to see Ima Tru Skip in a box!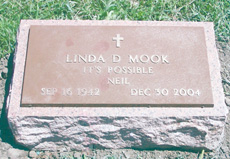 Linda D. Mook
9/16/42-12/30/04
Buried Fairport, Missouri
Click here for articles about Linda Mook.
Harland Continues Linda's Love for Horses
(article in the NMFT Retired Newsletter May 2009.)
We're glad you stopped by. You're invited to browse our website, meet the Mooks and see our horses. Don't forget to bookmark our site and visit often to see what's new. Call or email if you would like more information.
The Ranch is located three miles east of Scio, Oregon, in the foothills of the Cascade Mountains. The Mooks purchased the property in October 1982. Harland's mother, Alberta Mook, was manager from 1982-1995 until Altzheimer's disease forced her to retire. Harland sold the ranch in June 2008 but still has 14 horses at Mann's Quarterhorses, Scio, Oregon.
The Mook Ranch is the perfect setting for breeding and raising top quality quarterhorses. Take a look at our scrapbook if you would like to see more pictures of the ranch. The ranch is 21 acres of pine forest and pasture. The ranch has a 10 stall barn with hayloft, a 24' round pen, and outdoor riding arena. In the backyard sits a unique and giant pine tree 16 ft. in diameter and approximatly 130 ft. tall.
What's the weather like in Salem, Oregon?
What's the weather like at Lourdes School in Scio, Oregon?